We are Fremont County Women Who Care: A group of committed women with one simple goal - to improve the lives of others in Fremont County, Colorado by contributing to local charitable organizations. We want to strengthen our community by starting with those who need it most. 
What We Do
We gather four times a year to discuss and nominate worthy local nonprofits. We then throw the names of these nonprofits into a hat and choose three.
The members of Fremont County Women Who Care whose nominations have been chosen have five minutes to explain to the group the organization's contributions, mission, and other important information. A pitch, if you will, to explain why their nomination should receive the meeting's contributions.
After the three pitches, Fremont County Women Who Care members vote for their favorite nominated organization. The winning organization will receive all of the contributions donated from that meeting. 
The goal is for each member of Fremont County Women Who Care to donate 100 dollars at each meeting. If 100 women each donate 100 dollars, the winning nonprofit will receive $10,000! If we all pitch in and make a donation to one organization, 100 women can make a HUGE impact. 
If 100 dollars isn't a possibility, we love to have teams of two women or more split the donation to make it work.
How You Can Get Involved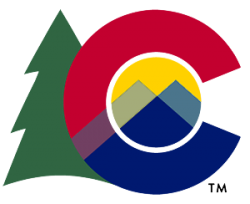 All you need to get involved in Fremont County Women Who Care is a dedication to giving and one hour every 3 months to attend a meeting. We are actively looking for women to join our group so we can continue to serve Fremont County nonprofits.
Our meetings are typically held in the evenings. To become a member, please fill out our membership form. Becoming a member is the best way to help us support nonprofits in Fremont County.
Become a member of Fremont County Women Who Care to help us support and strengthen the organizations who do important work in Fremont County.  We look forward to welcoming you to our team.