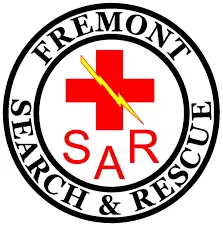 At the recent meeting held at The Winery at Holy Cross Abbey, Fremont County Women Who Care made a significant decision by selecting Fremont Search and Rescue (SAR) as the chosen nonprofit organization. This dedicated group of individuals works tirelessly to ensure the safety and well-being of our community members during emergencies and critical situations. As members of this compassionate and impactful organization, we now have the opportunity to contribute and make a meaningful difference in their mission.
Fremont Search and Rescue plays a vital role in our community, providing assistance during wilderness rescues, emergency situations, and other critical incidents. Their commitment to saving lives and supporting our local community is truly commendable. By choosing Fremont Search and Rescue as our designated nonprofit, we are proud to stand behind their efforts and help support their important work.
For those who were unable to attend the meeting but still wish to contribute, we warmly invite you to join us in supporting Fremont Search and Rescue. Your generous contributions will go a long way in assisting this deserving organization. Donations can be made by dropping off checks at Salon De Cheveux, conveniently located at 723 Main Street, before May 17th. By coming together as a united force, we can make a substantial gift that will directly benefit Fremont Search and Rescue. Once the final donation amount has been determined, we will provide an update to our group and proudly present the check to the nonprofit.
We extend our sincere gratitude to our sponsors, Fleur Kaiser, Manager at the winery, and Peggy Dunn from Peak View, for their invaluable support during the event. Their contributions, combined with their dedication to our cause, have played a significant role in our success. Their generosity in providing delicious wine and appetizers added a special touch to the evening.
We also want to remind everyone to mark their calendars for our upcoming meeting, scheduled for August 9th. This time, we will gather at Gunslingers in the Royal Gorge Ranch Resort, located at 1 Buckskin Joe Parkway. We extend our heartfelt thanks to Marina Hildebrand and Misty DeSalvo for generously sponsoring this event. We anticipate an engaging and inspiring gathering, where we can come together as a community to continue making a difference in Fremont County.
If you are new to our group and wish to join Fremont County Women Who Care, we wholeheartedly welcome you to become a part of our compassionate and impactful community. By signing up through the following link, you can actively participate in our efforts: https://www.fremontwomen.com/forms/join-us.
Let us unite our efforts and continue to support the incredible nonprofits that serve Fremont County. Together, we can create a lasting positive impact and make our community an even better place for all.
Thank you for your unwavering support.